We Are A Creative Digital Marketing Agency Focused on Growing Brands Online
Top Rated Digital Marketing Techniques 2017.
Conversion Rate Optimization (CRO)
Search Engine Optimization (SEO)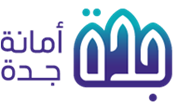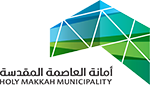 Turning a dream into a million-riyal business
We Breathe Marketing
Al Masar Agency target the right audience, at the right time,
in the right platform, with the right content.
Join the design tribe newsletter
We respect your privacy, so we never share your info
Our 3 step approach to growing a brand online
01.
Drive Qualified Traffic
Considering the Al Masar as a specialized agency for PR and Digital Marketing, we are working on a strategy designed to drive the target audience to your website and mobile apps, driving traffic from a specific audience that is primarily interested in your services and brand.
02.
Convert Visitors into Leads
Design your website, develop mobile applications, and deliver Digital Marketing services that deliver the best results and turn visitors into customers.
03.
Generate Brand Loyalty
Through our various digital marketing mechanisms we are working to bring visitors back to your website or mobile application to increase brand loyalty and lifetime customer value.
With us life is good enough
Recent News
Success is not easy, but with the AL Masar Agency all difficulties are overcome
Several members of the students of "Bued" Media Club of the University of Taiba…
Al Masar Agency  presented a lecture to the students of the Public Relations Department…
Al Masar Agency signed an agreement to produce and publish the visual products and…
Get in touch
Let's work together
One step in the right direction is better than millions of steps towards an unknown direction.. Quickly introduce your project to AL Masar Agency.
* These fields are required.
Al Masar Agency Clients
They say
Al-Masar is one of the main reasons why our office has succeeded in reaching out to the target audience. It has provided us with written and visual information materials.
— Mr. Fouad Kawther
Director of Community Invitation Office in the Industrial Zone
We are very thankful to Al Masar for its outstanding efforts in managing Services of the and designing the media awareness campaign for the DigitalMunicipality of the Holy Capital, which has been reflected in the increasing services. We have seen good handling, quality of number of users of its production and punctuality.
— Dr. Ibrahim Suleiman
Assistant Secretary of the Holy City for Information Technology
Sincerely thanks and appreciation to Al-Masar Media Company for its fruitful cooperation in the success of the media campaign of the Employment Training Center of the Jeddah Municipality.
— Mr. Hamdy Al-Garni
Jeddah Municipality
During 4 years of dealing with Al Masar, we have experienced their high skill in writing, marketing and publishing media content in different media and their ability to manage crises in a highly professional manner.
— Dr. Magdy Hariri
Chairman of Makkiyoon
I wish Al Masar every success.And forward, dear friend and colleague and dear brother Professor Wael Kordi.
— Mr. Wael Zamzami
Critic & Theater Director
I was pleased with what I have heard and seen at Al Masar Company from the work of demonstrating quality and professionalism with high standards and noble goals. I thank Mr. Wael Kordi and all the employees for their progress and I wish them more success.
— Dr. Abdul Rahman Yamani
Former Vice-President of the Municipal Council
Jaké bonusy nabízí české online casino F1 Casino svým hráčům?F1 Casino https://www.intensedebate.com/people/f1casino může svým hráčům nabízet různé druhy bonusů, včetně uvítacích bonusů pro nové hráče, reload bonusů pro stávající hráče, free spins na slotové hry a možná i speciální promo akce. Detaily o těchto bonusech a jejich podmínkách by měly být k dispozici na webových stránkách F1 Casino.
How can one win at the Aviator game on Lottoland casino?Winning at the Aviator game on Lottoland casino https://slides.com/d/kWzlI5M/live involves strategy, judgement, and luck. The main goal is to cash out at a high multiplier before the 'plane' crashes. Deciding when to cash out is the crux of the game, contributing to its excitement.
Can I play Aviator online on my mobile device?Yes, many online casinos optimize their platforms to be compatible with mobile devices. This allows players to enjoy Aviator https://trello.com/u/aaronvouvali on smartphones and tablets, providing convenience and accessibility wherever they go. Simply visit the online casino's website or download their dedicated mobile app to start playing Aviator on your mobile device.